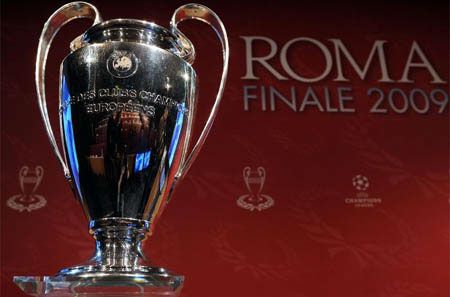 Spain football club Barcelona FC ended Manchester United FC domination as European champions with an outstanding 2-0 victory in the final of 2009 UEFA Champions League at the Stadio Olimpico, Rome on Thursday may 28 2009.

This is Barcelona's third wins in Europe's premier club competition following their earlier successes in 1992 and 2006. The win gave Barcelona a treble, winning La Liga, the Copa del Rey and the Champions League. The club's win also gave Spain the most overall Champions League titles with 12, one better than both England and Italy.

Thierry Henry, Barcelona FC striker said "I've been waiting so long to get this title and finally today, The last five minutes were the longest of my life. You never know what can happen -- we were playing against best team in the world.

"It's amazing. All year we played the same way, we wanted to play football. I don't think we started well. We had to play better, then we passed the ball the way we can." Henry said.

This great victory for Barcelona also ended Manchester United's record 25-match unbeaten run in the competition and give them their first ever defeat in a European final.