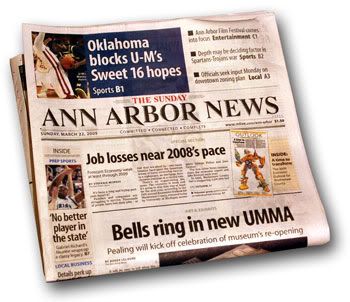 Two U.S. newspaper announced plans to publish their final print edition. This happens as a result of increased Internet usage trends and has made the print media industry is experiencing significant losses.

Those newspaper are Tucson Citizen and the Ann Arbor News. Although no longer issued print edition, those both U.S. newspaper will continue to operate online.

Tucson Daily Citizen is the oldest newspaper in Arizona. This newspaper has published the last print edition on Saturday, May 16, local time. While Ann Arbor News Michigan plan to publish their final print edition in the upcoming July 23.

Currently, many newspapers in various corners of the U.S. struggle to survive. Survive from the loss that occurred because their readers switch to the Internet as the online media. Not to mention the revenue from the ads has dropped dramatically and decreases its circulation.