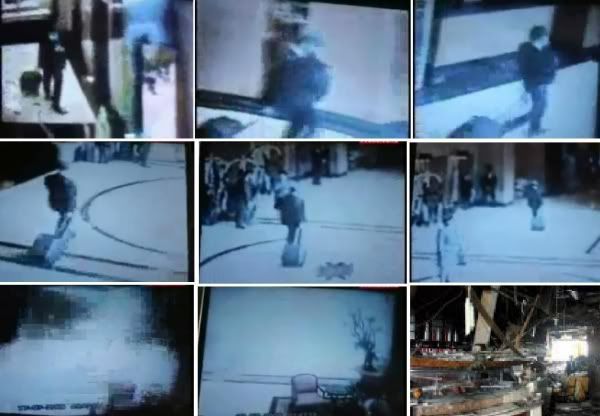 Key Witness of blasting bombs at the JW Marriott Hotel, Mega Kuningan, South Jakarta, was to identify the man who is suspected of suicide bombing. Brown skin, oval-shaped face, and aged 20-30 years.

"I had to ask the man, where is he going to. Then he said that he would meet his boss, to take orders," said Didik Ahmad Taufik now being treated in the Hospital Jakarta.

Man with high-as much is 172 centimeters then permitted to enter the lounge. Not long after, the man looked around the lounge , before finally walked to the restaurant.




"He was picked out his cellphone then suddenly on a few minutes later the explosion happen," he said. Then, Didik who confesses to has illness on his ears due to loud boom, struck down because the ceiling fell.

From the CCTV recording shown on television, Didik claim to believe that a man dressed in all black, complete with backpack and travel bag is the suicide bomber.

"Yes, I believe because the jacket was black," he said.