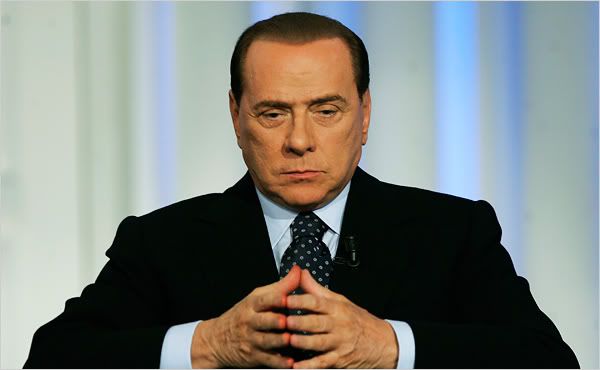 Italian newspapers and magazines publishing voice recording between Prime Minister Silvio Berlusconi and a call girl. La Repubblica newspaper and L'espresso magazine, said the recording posted on their sites are voices of Berlusconi and Patrizia D'Addario, the call girl.

Based on the La Repubblica, talks between Berlusconi and D'Addario happened in October and November in the residence of Berlusconi in Rome. Media also publishes excerpts of recordings of D'Addario and Gianpaulo Tarantini, who is suspected to hire D'Addario and other girls.

D'Addario previously said that an Italian entrepreneur hire her and other women to attend the party at Berlusconi house. D'Addario even claims has slept with the prime minister who is now aged 72 years.

In June, Patrizia D'Addario claimed has been submitted the recording to prosecutor in Bari, Sardinia Island. Through her lawyer, D'Addario states are reluctant to comment on the authenticity of the recording released by medias.

Meanwhile, Berlusconi himself has disputed the accusation that he was hired a number of women to attend the party in his luxurious house. In a statement released by ANSA news agency, Berlusconi's lawyer, Nicolo Ghedini, said the prime minister challenging the truth and legality of the recording.