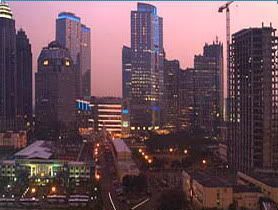 Indonesia obtain recognition from ING Securities as the third most optimistic market after China and India. Chief Economist PT Bank Negara Indonesia Tbk Toni Prasetiantono said that the condition of Indonesia at this time much better than Singapore, Malaysia, Thailand, and Vietnam. Because, although Indonesia had some decreasing on the export, Indonesia can still cleave to the potential domestic market.

In 2009 first quarter, Indonesian economic growth predicted more than four percent. Toni estimate year-end growth in the range 3,5 to 4 percent. Positive economic growth, he continue, also because most of the Indonesian export goods are primary commodities such as plantation.

Despite not notice a political fluctuation, Toni holds a conducive economic climate in Indonesia may be delayed if politicians do not help maintain political stability after the presidential election. He added that the stable political conditions after the legislative election was able to invite money into the country.