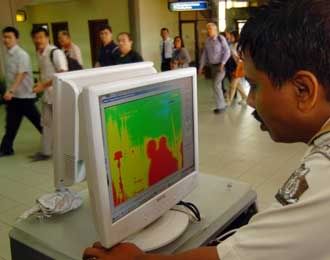 A Dutch tourist who was just arrived in Ngurah Rai Airport, Denpasar, Bali, suspected has been infected swine flu. Michele van Derson who was stop-over in Malaysia previously, complained high fever and difficult to swallow, like the symptoms of the swine flu. Van Derson directly refer to the Sanglah General Hospital.

The airport officials that previously have obtained information from the pilot about one of the passengers be suffering from flu symptoms directly make some preparations with standard steps of handling passenger who suspected infected swine flu virus.

The Sanglah General Hospital said, while waiting for the detail examinations, as the anticipation and prevention steps, this patient are treated in isolation space of swine flu.