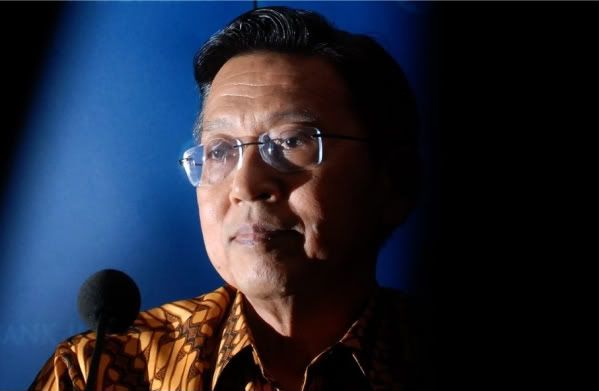 Dr. Boediono, Candidates for vice president from the coalition of Democratic Party conducts dialogue campaign with a number of traditional merchants of Pasar Induk Badak at the PKRI Building, Pandeglang, Banten, Tuesday (16 / 6 / 2009).

In the dialogue some traders questioned the commitment of Susilo Bambang Yudhoyono and Boediono as president and vice president candidates from Democratic Party towards the existence of traditional market that become more marginalised by modern markets such as minimarkets and supermarkets. The traders also complained coercive acts done by persons from PemDa (local government) when they intended to make some renovations to the traditional market.

Boediono says, the existence of the traditional market as the communities's economy driving will continue to be styled so that the traditional markets can compete with modern markets. The Government also requested to make indemnity rules and giving good relocation places when they renovate traditional markets.

In the dialogue campaign, Boediono asks people not to fear against himself whom often labeled as pursuivant of neoliberal economic. Boediono rates this labelling as a form of negative campaign because he is always encouraging populist economic.