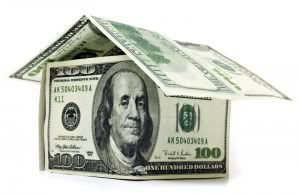 KREDIT PEMILIKAN RUMAH (KPR) or HOME OWNERSHIP CREDIT
, mortgage loan and home equity loan continue to be developed by Indonesian banks to compensate the demands of the communities on home and housing. PT Bank Mandiri Tbk, for example, continue to optimize its KPR distribution. This is also not released from the number of people that using KPR facility to purchase their homes.
Surveys prove that KPR is still an excellent community choice to meet the needs of a residence. The latest survey published by Bank Indonesia (BI) shows, KPR facilities used by 75.4 percent of consumers in the purchase of home. This means, no more than 15 percent of the population buy a home without KPR facilities assistance.
Surveys conducted in 14 cities shows, price increase occurred in all types of home. Secondary type home experienced price hikes of 6.52 percent. In general, the price of residential property experienced price hikes of 5.43 percent. And 17.1 percent of consumers choose the house with the cash gradually.
Senior Vice President Consumer Loans Bank Mandiri Sarastri Baskoro in her written explanation said, until June 2008, Bank Mandiri has provided Consumer Loans and Consumer Credit of Rp. 1,752 trillion. That is includes credit card. Meanwhile, for KPR, that government bank is channeled KPR included mortgage loan and the best equity home loans, as large as Rp.l0,90 trillion.