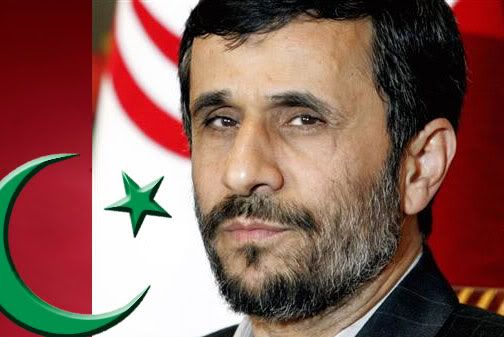 Iranian President Mahmoud Ahmadinejad, officially enrolled as candidate for President of that Islamic Republic for the second term. He confess that he want to serve the people again and have the opportunity to win in the upcoming June 12 election.

Iran's State News Agency, The Islamic Republic News Agency (IRNA), reported, Ahmadinejad accompanied by his campaign manager, Mojtaba Samareh Hashemi, media advisory, Mehdi Kalhor, and two Vice-President, Esfandyar Rahim Mashaee and Ali Saeedlou, when come to the Ministry of Home Affairs.

Ahmadinejad is in the second registration of the four main candidates. Previously, Former corps commander of the Islamic Revolution (Revolutionary Guardians), Mohsen Rezaee, has also nominated his candidacy for the presidential elections. Rezaee who led the Revolutionary Guardians for 16 years until 1997 is the first conservative figure that challenge Ahmadinejad in the election.

Former parliamentary speaker Mehdi Karroubi has also put down his name - a day before the deadline expires.And a moderate former Prime Minister, Mir Hossein Mousavi, also estimated to run in that presidential election.