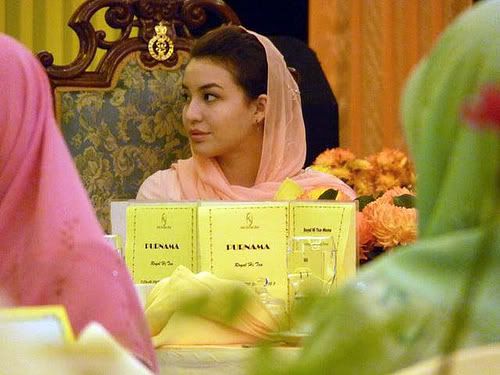 Daisy Fajarina, mother of Manohara Odelia Pinot, uncurl news which has already spread about the role of the FBI in an effort to bring home this beautiful model from Singapore. According to Daisy, parties which had play many role in that events was Singapore Police Force

"What, FBI? No There was not," Daisy said when asked about the involvement of U.S. government Federal agencies in her house, Anggrek Cendrawasih street, Kav 5-7, Slipi, West Jakarta, sunday (31/5/2009) evening.

Previously, Daisy lawyer, Yuri Andre Darma, confess that they had time to ask for assistance to the FBI, U.S. embassy and Indonesia embassy in the drama of Manohara's decampment.

According to Daisy, they was ever ask for assistances to United States embassies related to her daughter's case. This is because Manohara has a father who originate from U.S. and she also has a U.S. citizens passport.

"We really had asking for help to the U.S. Embassy in Singapore. They really help us there, but Singapore Police Force also gave a lot of help there," Daisy said.

Besides that, Daisy mentioned that, themselves also get assistance from the Indonesian embassy in Singapore. Form of assistance such as provision of a temporary passport for Manohara. "Because she does not have a passport, At that time Manohara was given temporary passport by Indonesian embassy so Mano can return home to Indonesia."

Manohara successfully met Daisy in the 3th floor elevator of Hotel Royal Plaza Singapore. Singapore Police then came to help due to sound of the alarm that intentionally made repeatedly by Mano from inside of the elevator.