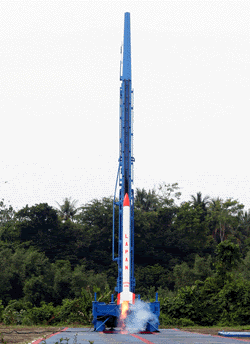 National Institute of Aeronautics and Space / Lembaga Penerbangan dan Antariksa Nasional (LAPAN) of Indonesia successfully launched a home-grown rocket into space on Thursday 2nd of july 2009 as part of plans to send a satellite into orbit by 2014, officials said.

The RX-420 rocket took off from a launch pad in Garut regency, West Java province, around 8:00am (0100 GMT).

"The RX-420 rocket was successfully launched this morning. We're very happy," Aeronautics and Space Agency spokeswoman Elly Kuntjahyowati said.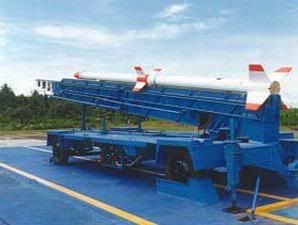 Another type of rocket the RX-320 which was successfully tested last year will be combined with the RX-420 to carry a satellite into orbit in 2014, she said.

"We test the rockets one by one," Kuntjahyowati said.