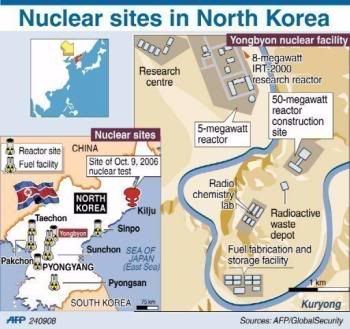 North Korea threatens to shoot down any Japanese aircraft which entered North Korea territories. And at the same time, North Korea also accuses Japan has conducted espionage and has been tout their country since the beginning of last week.

"North Korean People's Army (KPA) in a report made by Yonhap news agency says, "An E-767 aircraft have conducted flights over the waters of North Korea on the eastern of Wonsan to the top of the water in the eastern of Musudan region after departed from the Japan's Air base at around 8:30 AM on 25 June."

Musudan is a location used by North Korea during a long-range missile launch in April. At that time the North Korean claimed that the missile launch is meant to place their satellites in earth orbit. However, neighboring countries of North Korea believes that the launch has been disguised to test their ballistic missile.

Reports from Korean People's Army (KPA) said that a Japanese surveillance aircraft have also conducted a reconnaissance mission on their air space on Wednesday.

"Air forces from the Korean People's Army will not tolerate any act of espionage carried out by Japanese troops, and without forgiveness they will directly shoots down any planes that infiltrate into air territorial of North Korea even though it is only as far as 0.001 mm," the report said.

North Korea is believed currently preparing to launch a pilot project for long-range missile launch from the east coast of their territory as a follow-up of nuclear testing on 25 mei ago.

This Communist country has been condemned by the UN and other countries in the world on missiles and nuclear tests, but Pyongyang appears to be continually increasing tensions by declares their threats to strengthen their nuclear weapons.