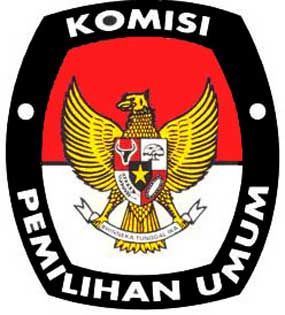 Indonesia's General Electoral Commission / Komisi Pemilihan Umum (KPU), On Saturday evening announced the
final result of legislative election
and set a revenue seat House of Representatives (DPR RI) from nine political parties in the 2009 legislative elections that passed the Parliamentary Threshold / PT 2.5 percent of the valid votes nationally.
Democrat Party with ordinal number 31 was successfully achieved 21.703.137 votes (20,85%), 148 seats in the House of Representatives, 26.43% from the total of 560 seats available.


Meanwhile, Golkar Party was able to reach 15.037.757 votes (14,45%) or 108 seats (19.29%).

Indonesian Democratic Party of Struggle (PDIP) obtained 14.600.091 votes (14,03%) or 93 seats (16.61%).

The Prosperous Justice Party (PKS) reach 8.206.955 votes (7,88%) or 59 seats (10.54%).

National Mandate Party (PAN), 6.254.580 votes (6,01%) or 42 seats (7.50%).

And Then, United Development Party (PPP), 5.533.214 votes (5,32%) or 39 seats (6.96%).

Great Indonesia Movement Party (Gerindra), 4.646.406 votes (4,46%) or 30 seats (5.36%).

National Awakening Party (PKB), 5.146.122 votes (4,94%) or 26 seats (4.64%).

and the People's Conscience Party (Hanura) obtained 3.922.870 votes (3,77 %), 15 seats (2.68%).

According to KPU, from totaly Eligible voters was 171 million, the number of valid votes counted was 104,099,785 while the number of invalid votes was 17,488,581.

As the poll results shows no single majority, a coalition is needed to field candidate in the presidential polls on July 8.

Earlier, Indonesian Vice President Jusuf Kalla, who is the chairman of Golkar Party has declared to pair with a former general Wiranto, chairman of the People's Conscience Party (Hanura).

Announcement of the establishment of this chair acquisition submitted by KPU Chairman Abdul Hafiz Anshary, accompanied all KPU members and attended by a political party witnesses.